Boosting Effectiveness in Talent Acquisition – on Any Budget
Presented by:


There have been a lot of webinars led by talent acquisition experts from global organizations sitting on multimillion dollar recruitment budgets. But the reality is that most mid-sized companies are trying to actively recruit without a committed, robust budget – especially in 2021, when hiring has been fundamentally tied to business recovery. While the real-life challenges of hiring managers in mid-sized businesses may not be as exciting as Google's talent acquisition conquests, most of us can relate with them far more.
There are tech hiring managers who can't use agencies, but need to get hundreds of people hired in complicated tech roles before their Employer Brand Proposition even exists. There are generalist hiring managers trying to source roles they don't understand, while fighting for budget to meet their targets. There are HR teams that simply don't have the time to get into sourcing, but often feel they don't have the choice. There are also HR teams that really want to build a relevant EVP, but don't have marketing partner bandwidth.
The good news: you don't have to spend a million dollars to get the talent you need. There are creative, innovative and much less expensive ways to make an impact in TA in your organization. Led by Jody Robie, this webinar will explore what talent leaders Brian Gilbert and Lisa Smith-Strother are doing without the big budget from a a recruitment leadership standpoint. Recruiting against budgets of varying size, recruiting with no brand, or no team – these two experienced industry veterans have been through it all, and will show what you can do to increase the effectiveness, efficiency, and impact of your hiring process, on any budget, tackling challenges head-on. We'll discuss:
How you can ensure you're being efficient with the resources you do have, while using your hiring managers wisely.
When and why you should consider outsourcing – without having to go to overpriced agencies using outdated tactics.
Creative ways that you can make an impact in a crowded talent market, and also feel good about what you're doing from a recruitment leadership standpoint.
Register for free to reserve your seat now. Can't attend? No problem! Register for the webinar, and you'll receive a link to view the video recording the next day. Everyone who attends the live broadcast will receive HRCI and SHRM credits, as well as a 10% discount code for ERE Digital! If you have any issues with the registration process, reach out to us directly at webinars@ere.net.
About the speakers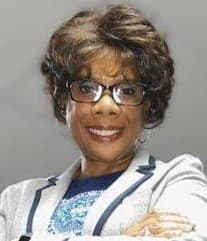 Lisa Smith-Strother
Vice President and Global Head of Employer and Diversity TA Branding
RELX
Lisa Smith-Strother is Vice President and Global Head of Employer and Diversity TA Branding at RELX, a global provider of information-based analytics and decision tools for. Having previously worked at AstraZeneca Pharmaceuticals and Ericsson amongst others, she is an expert in building employer brands and creating recruitment messaging which appeals to a range of talent.

Brian Gilbert
Head of Talent Acquisition
Motional
Brian Gilbert is Head of Talent Acquisition at Motional, a company pioneering the rise in autonomous vehicles and driverless technology.  As a Talent Acquisition leader Brian has scaled teams and organizations globally in the U.S., United Kingdom, China and Singapore. Prior to Motional he was with iRobot where the talent acquisition team helped the organization grow to over 1200 global employees by positioning iRobot as an employer of choice for engineering and commercial talent.